Social media marketing is an extremely important tool in giving your business a proper exposure. Today, most businesses are taking the help of social media platforms for promotional purposes. However, if you want your social media campaigns to be successful, you need to be really strategic in your approach.
Here we have mentioned a few reasons regarding why social networking is extremely important for your business:
1. Create brand awareness: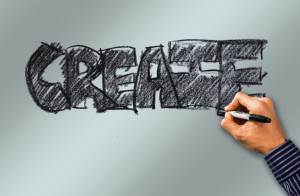 Almost half the world population are active on some social media platform or the other. So, social media platforms can be an excellent place for targeting potential buyers. The people will be able to connect with your brand through social media platforms. They will get to know about your products and services and this will give your business an excellent boost Your business.
Also Read:  How To Sell Services With EDD
2. Increase the traffic:
As soon as you start posting ads on social media platforms, you will notice that the traffic on your website has started to increase. Sharing content on your social media profile will make sure that people get to notice your brand. They will start navigating to your website for a better idea about your products. In this way, social media platforms help to increase brand visibility. It also allows you to showcase your product before a wider audience. You must make it a point to include the link to your website under all your posts so that the people can go to your website simply by clicking on the link.
3. Generate leads:
Social media platforms are an excellent way of generating leads. People will start taking an interest in your business and your products or services. Lead generation is one of the most important advantages of using social media platforms. People will know about your products from the ad that you have posted on your website. In no time you will see that the number of customers has started to increase.
4. Increase sale:
Social media websites are especially useful if you are the owner of an E-Commerce business. Social media accounts will definitely play a major role in triggering the sale on your website. A lot of people will come to know about the products that you sell on your website. However, to ensure maximum profit, you will have to present your content and products before your users in an excellent way so that your business stands out among the crowd.
Also Read: Best Wiki Knowledge Base WordPress Themes 
5. Get in touch with social media influencers: 
Social media influencers have thousands of followers on their page. So, you may team up with those influences and request them to promote your products. Popular social media influencers will influence other social media users and they will get attracted to your brand. All popular businesses are now collaborating with social media influencers for the upliftment of their brand.
6. Improve Search Engine Optimisation:
There is a huge connection between Search Engine Optimisation and social media platforms. Social media websites help to increase the SEO performance of your business. It increases the chances of your website to be found in web searches. This will definitely impact the performance and the ranking of your website. With proper utilisation of social media platforms, your website will dominate on popular search engines. It will also help you to get noticed by potential customers.
7. Reach more people:
Business is all about connecting with more people. With proper social media campaigns, you will be able to reach more and more people. This will create new opportunities for your business. Some of the popular search engines which have a huge role to play in giving your business a boost are Facebook and LinkedIn. You should definitely try using those platforms for promoting your business and your products.
8. Increase your conversion rate:
Social media platforms are not just about capturing leads. It will also help you to transform your viewers to potential customers. There are various ways by which you can take the help of social media platforms to increase your conversion rate. You can use it for social media proof. You will also be able to publish user-generated content on social media platforms. This definitely helps you to connect with your viewers. You may also send personalized messages to your customers to keep them happy.
9. Increase referrals:
You may take the help of social media platforms to ask for referrals from your customers. They may refer your brand or products to their friends and relatives through social media. A huge number of customers make their purchases on social media referrals. You can build your referrals by offering excellent services to your customers. You may also organize interesting contests on social media platforms.
10. User engagement:
Social media platforms can be a great tool to increase user engagement. There are several social media platforms which change their features from time to time. You can take this advantage to connect with your users in various new ways. You can also try to create engaging content for your viewers. 
So, these are some of the importance of social networking from a business point of view. Take the help of social media platforms and impact your audience in the best possible way.
Interesting Reads:
Best WordPress BuddyPress Events Plugins
Avoid These Mistakes While Launching A Multi-Vendor Marketplace