Top 20 WordPress Hosting Service Providers
Now you can post your website on the internet and expand your business
WordPress hosting service providers play an important role in bringing your website to the main scene which is on the internet. If you are dealing with some kind of products and services but only sell them offline at your shop then you are only earning the profit from one end. If you try selling your products online then you can expand your business reach and profit on the same hand. For that, you need a website and a hosting service provider that would help to make your site viewable on the internet.
These hosting service providers allow individuals and organizations to post a website or even a webpage on the internet. These providers offer services like shared hosting, VPS hosting and dedicated servers. To avail fast and budgetary hosting solutions and brilliant customer support, try WordPress hosting service providers. These providers are pre-tested across various sites and have an uptime up to 99.9% ensuring website speed.
You can get into action as these providers include one-click installation for various scripts and applications for account management, website creation, and eCommerce.
Top 20 WordPress Hosting Service Providers:
This web hosting provider provides brilliant hosting services for all types of websites. There is no discrimination in terms of clients and no matter you own a personal blog, a developer site or a business site, this web hosting provider offers every hosting needs. The service makes the best use of high-performance servers facilitating loading speeds twenty times faster than the competitors. For shared hosting, VPS hosting, reseller hosting, cloud hosting, and dedicated servers, try this web hosting provider now.
This is a cloud-based web hosting service providers which provide two hosting options, Cloud VPS Linux LXC and Cloud VPS for Windows and Linux. These services aim at offering various site hosting that is convenient, fast and cost-friendly. It is cloud-based and because of that, the service does not need site owners for investing in more hardware and guarantee unlimited capacity for site owners. For data redundancy multicore Intel Xeon processors and RAID disk storage is used by the service.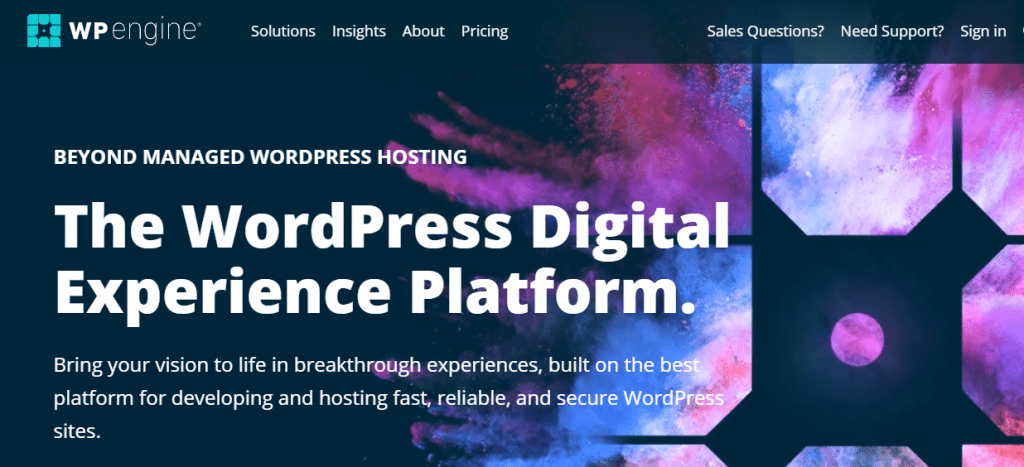 It is a provider that provides simple hosting using fast and advanced servers. Your site becomes unhackable and credit goes to WP Engine providing automatic security updates, daily backups, one-click restore points and top of the line security. The service is best suitable for site owners seeking a simple solution for running a blog. This provider offers a content delivery network that boosts the hosting. It includes nifty features for its users including instant creation of a copy of a site for testing, fast transferable installs, and an option for migrating to PHP7.
It is a web hosting service provider that also provides VPS and game servers offering reseller hosting and DDo5 protection of up to 250Gbps. This provider has game servers featuring a control panel with multiple functionalities plus auto-restart and backup etc. The service caters to your website either pre-installing or maintaining all the software required on your server. You get unlimited emailing disk space, IP tablets firewall, SEO marketing tools, and a 99.9% uptime and lots more.

This hosting provider is based in India and popular for its price for its shared hosting plans. For guaranteeing a secure and endless website performance, this vendor uses three server locations. Providing its clients with the required security and flexibility of running their sites from any corner of the world, it also offers free domain registration, website migration from current websites irrespective of an additional cost.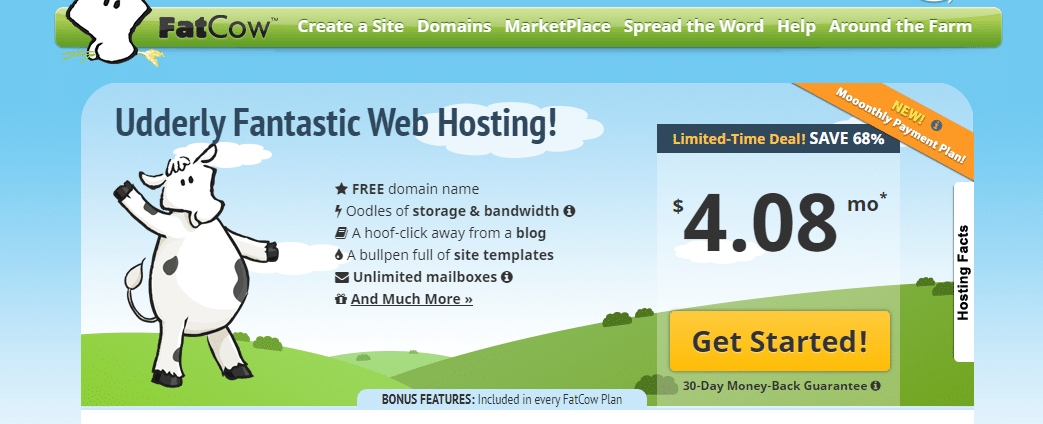 It is one of the most popular web hosting services known for its clear vision of customers. It offers clients with a native site builder and option of a WP blog. The service is best suitable for beginners. Offering a 99.9% uptime, it assures its clients that their sites will be active 24/7. Due to daily backups and security measures your website is safer even when the power goes out. It depends on green energy to power its servers.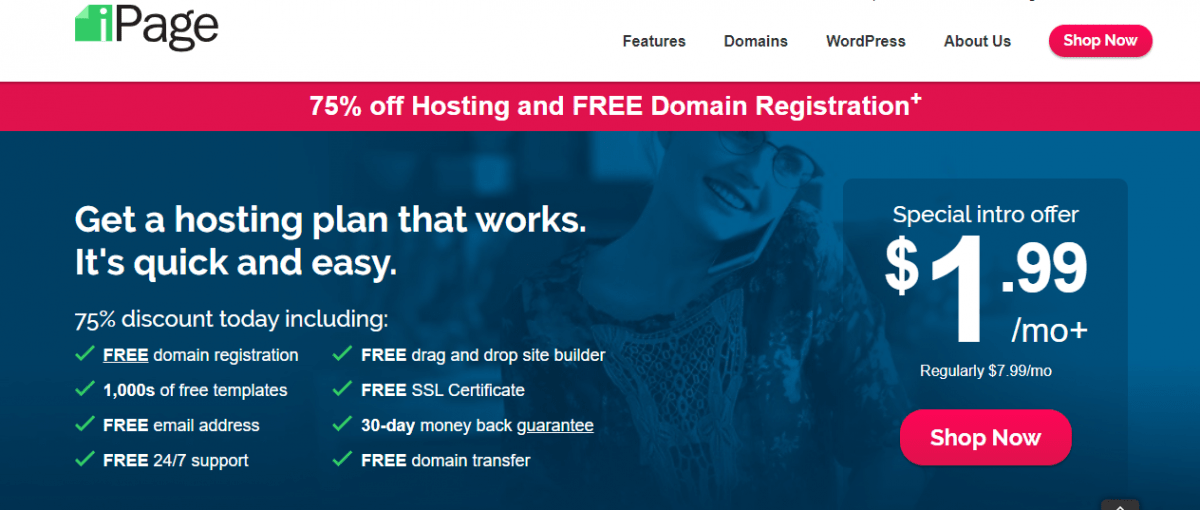 This is one of the leading web hosting providers having more than a million clients. The service provides flexible hosting services focusing on businesses, personal, social and non-profit sites, emphasizing websites, email, and online security. This is an environmentally friendly company fully dependant on using wind energy for powering its servers plus offsetting energy use by as much as 200%.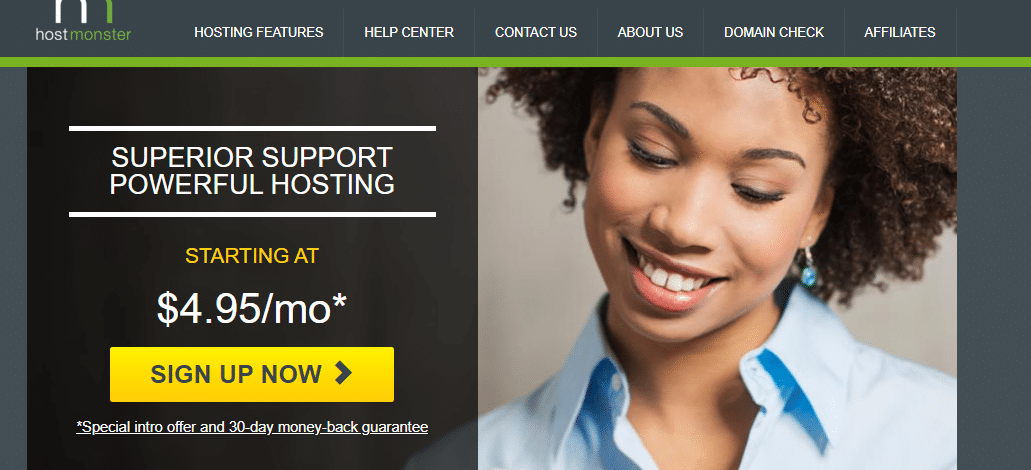 This provider has deep roots in the web hosting business because its web hosting services offer basic hosting plans, VPS and dedicated plans. You can expect 99.9% uptime because the data center is continuously watched by the professional technicians. The data center is fully loaded with a synchronized power system and a UPS backup. it guarantees that the data center will keep running at optimal levels during any outage.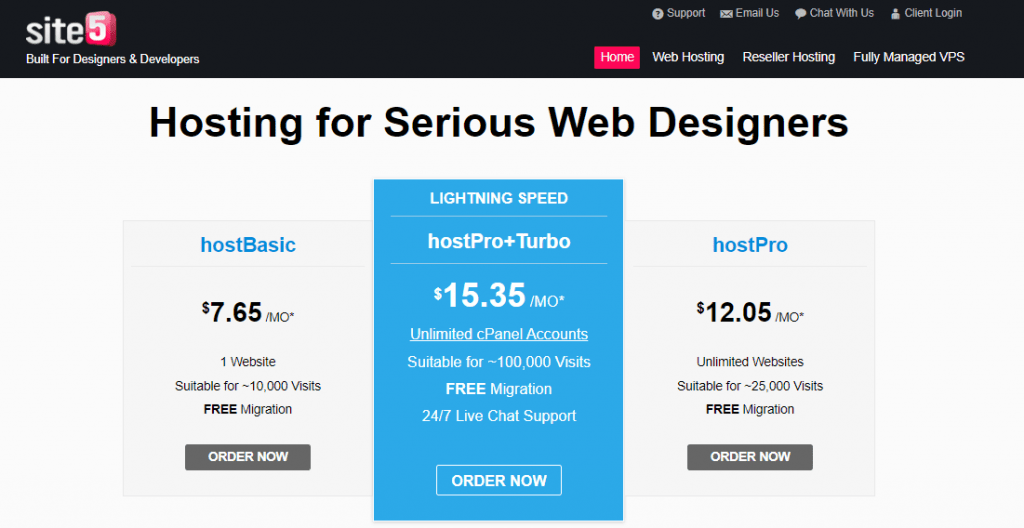 This is a web hosting service that focuses on web designers and developers having served in the US, South America, Europe, and Asia. It is popular for performing well concerning speed and support. Its service offers unlimited bandwidth and storage space plugs strong recovery backup. Its advanced features are outstanding offered for expensive plans but are included in its lowest price shared options. The service aims at providing free website migrations, allowing owners to host their site anywhere they want.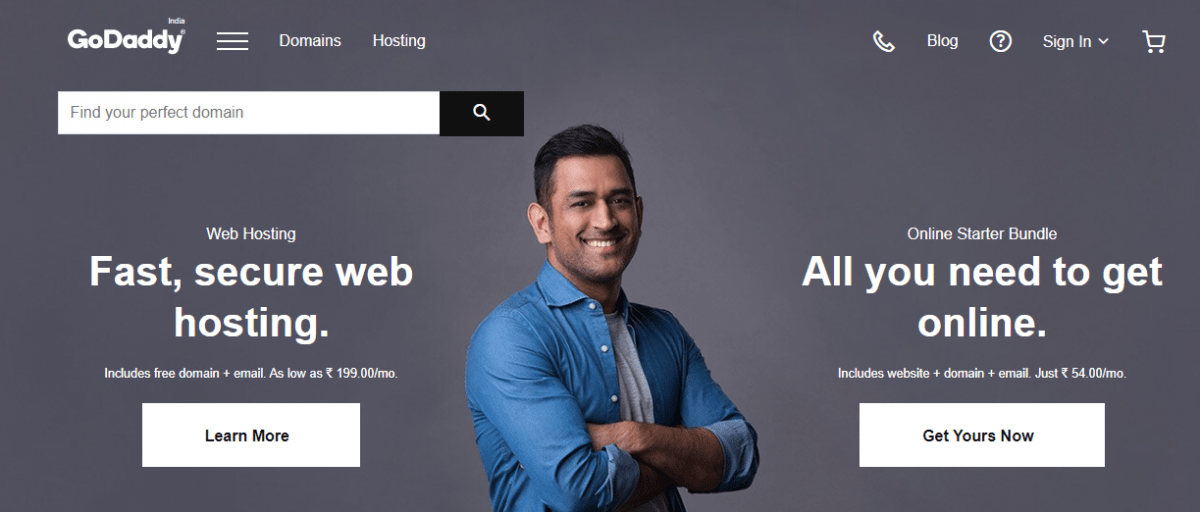 It is declared as the no.1 domain name registrar across the globe. Though it has a good image for being a domain, email and shared hosting provider, the service aims at offering VPS and dedicated servers. As it is highly scalable, it let users for making endless upgrades for growing and expanding their business. It assures its users for providing 99.9% uptime and experiences fast website's page loading.
This web hosting service provider offers secure and fast WP web hosting using Apache, Varnish, and Nginx. The service includes server updates, smart cache flushing and technologies such as PHP7 and HTTP/2. Security is a plus point, with websites continuously scanned for any kind of malware and if found, will offer the user a free install. The service has power for stopping brute force attacks on sites, plus blocking tools and bots scanning your website for any flaws.
It makes Webhosting an easy thing, offering businesses a custom dashboard, one-click automatic WP installs automatic WP updates, unlimited storage and bandwidth and free SSD's, enabling your website for running 200% faster. The perfect example of its popularity is that it hosts around 600,000 WP websites and blogs. Apart from these, the vendor won't charge a setup fee and also provides you with a free domain.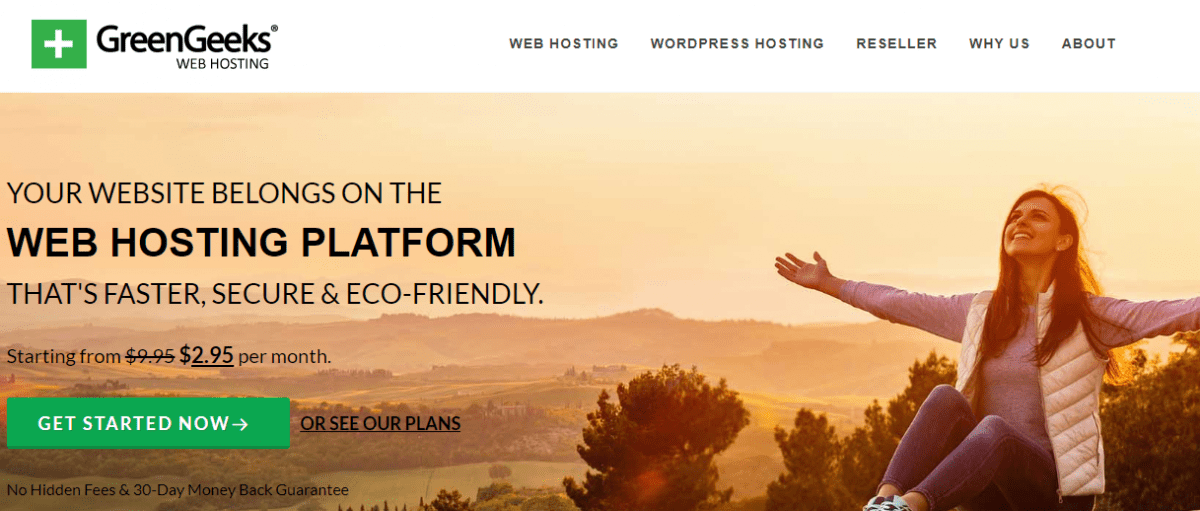 This is one of the leading green energy web hosting services which was providing only web hosting service but now it has expanded for offering reseller, VPS and dedicated hosting to bigger organizations. It has become popular and successful since the time it started operating an acquisitions program, buying hosting companies, etc. The company guarantees a 99.9% uptime to its customers and illustrated in its terms and conditions.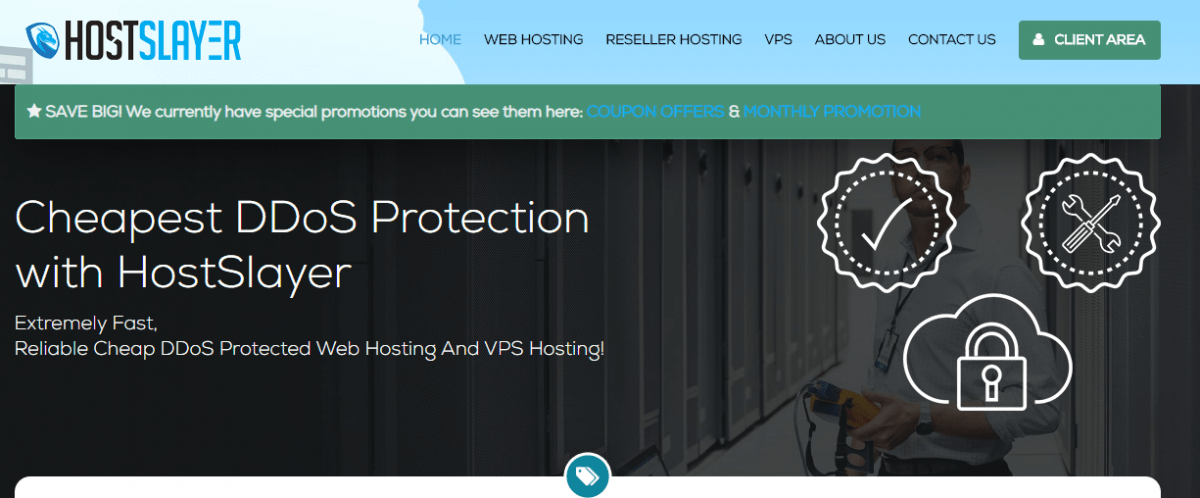 It is a provider offering web hosting, reseller hosting and VPS hosting services and is known for its provision of better customer support than others. There is a custom server panel which enables reinstallation of the operating system to any of the host's supported operating system. The service uses WHMCS software to bill and set up a hosting account. Site owners can easily reboot, shutdown, boot and reinstall VPS, using the service.

This is a leading and highly rated web hosting service for WP offering exceptional in House WP speed and security applications. This quality focuses on boosting your site performance and security. The list of features that are included is automatic updates, WP caching, CDN, one-click staging and GIT version control for making your site run efficiently at all times.

It is a popular web hosting services as you are offered brilliant functionalities at a cheaper price which makes it the best web hosting for WordPress. It is cheaper and with its basic plan features such as unlimited storage, transfer, email, and free SSL certificates plus maintenance of up 20 sites are included. The service offers one-click installation for more than 100 scripts for WP, Cubecart, osCommerce, Prestashop, and Magenta.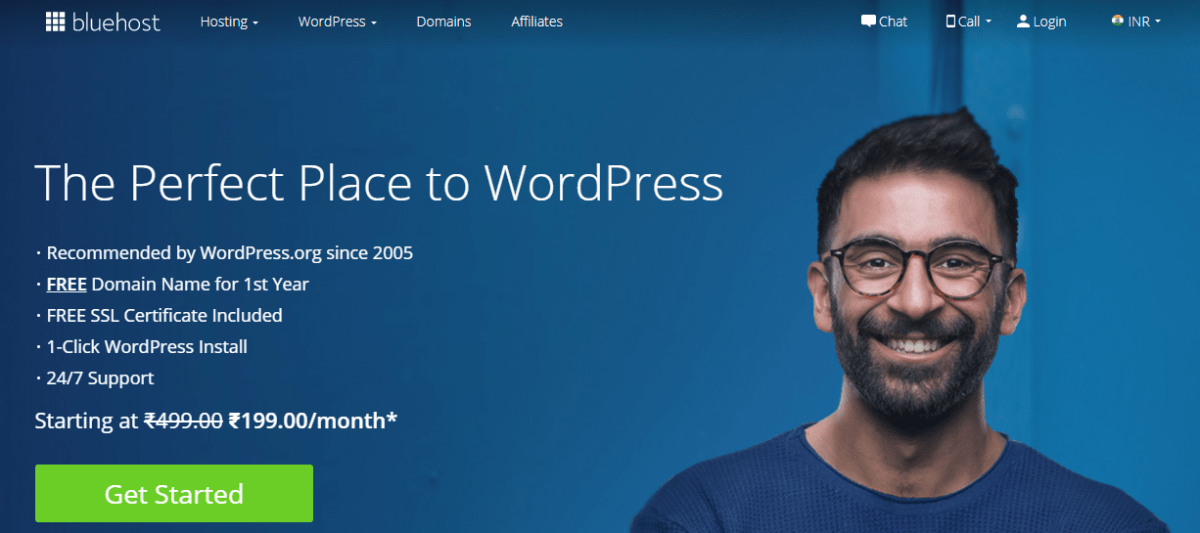 It is popular because of its cheaper shared hosting plans along with VPS, dedicated and reseller options and domain registrations, it has its fiber connections, data centers, and custom Linux Kernel. The service is best suitable for PHP apps demanding easy and lightweight CMS installation like WP, Joomla, and Drupal. Its data centers have power backups that are controlled by diesel generators and UPS plus there are servers for looking after the monitoring process 24/7.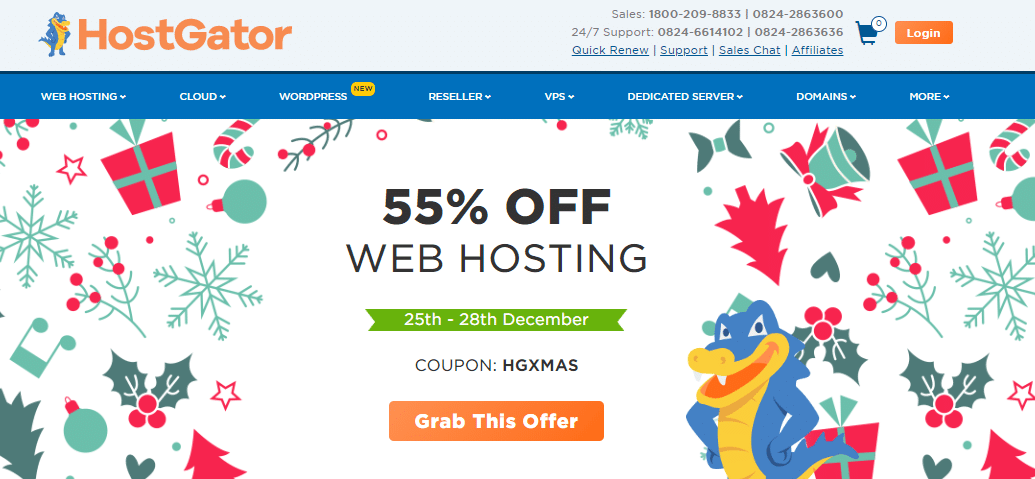 It is considered as the best web hosting for WordPress and is a famous web hosting service provider. it the best option and is also known for its affordable prices and functionalities catering to modern Webmasters. It provides brilliant shared and virtual server Web hosting packages. The only thing setting the service apart is its dedicated hosting services.
It is one of the leading web hosting companies offering enterprise-level features and services at a cheaper price. it has a team of professionals for customer support making it suitable for bloggers and business owners who are beginners and recently exposed to web hosting and trying their luck. It guarantees 99.999% uptime and allows claiming a 60-day money-back guarantee refunding the customers' money if they don't find the service useful they received. Offering five service packages to the users for shared hosting, business hosting, Linux VPS and Windows VPS, dedicated server, it offers customization options for the service package that will match your requirements.
It is one of the best domain and website services provider which provides tools to various businesses. it also offers services like shared hosting, VPS hosting and dedicated servers. It is a highly preferred service that takes good care of small and medium-sized businesses plus offering them fast and budgetary web hosting solutions and strong customer support. It has been tested across multiple sites (4) and the service has a 99.895% uptime considering the website speed.
Create an online professional website
Now post your website online
Now you can easily enjoy using the web hosting service provider services for posting your website online and start selling and expanding your business on an online platform. These web hosting service providers also cater to the user requirement for a domain if required. Install now and start selling online.