The past decade has witnessed social media transform into flourishing, multifaceted communities where over 3.2 billion people globally are active every day. Over 90% of millennials frequently utilize a minimum of one of these platforms, and above 85% of Generation, Zers know about latest products through social media. It's not difficult to view why almost three-fourths of marketers hold social media to be an effective part of their business.
At the close of this decade, there's little doubt that social media will perform a leading role within our lives in the foreseeable future. Therefore, how must brands, businesses and also the average user foresee the future for social platforms?
The following are a few of the top trends you'll witness emerging on social media in 2020 and coming years.
Trend # 1 Short Duration Content Will Gain Popularity
Content that is ephemeral or present for a short duration and later disappears will become a top trend in 2020. Instagram and Snapchat stories are leading instances of such type of content.
In present times, attention spans of people are short and the manner of content consumption has also altered. This has resulted in content formats such as Stories gain popularity. They are brief, engaging, and arrest a viewer's attention in a manner that individuals spend hours flipping and scrolling from one story to another.
This is proven by the significant increase in Instagram Stories and its active users daily. Marketers have marked this trend and will leverage it to accrue benefits. A current report by Hootsuite indicates that 64% of marketers have included Instagram Stories into their marketing strategies or are intending to incorporate.
Furthermore, one of the studies has revealed that brands post once in four days a Story which goes to prove their prominence.
Trend # 2 Great Performances By Niche Social Platforms
Facebook and Instagram have long ruled social media as highly popular platforms. Still, recent years have also witnessed a surge of various niche social media networks and their rise towards fame.
One such platform is Tik Tok, that was launched in 2016 and have captured the interest of young generation. B2B firms favour Linkedin to boost their social media efforts, while the gaming audience sticks to Twitch. There are numerous alternative platforms that are upon the popularity graph and will remain there in 2020 and beyond.
Trend # 3 Instagram Will Delete Likes
One among the huge social networks, Instagram where any big change introduced can transform the social media horizon has been the likelihood of Instagram deleting the likes feature for its posts.
Instagram has currently experimented this plan in a beta test and likely to introduce it globally. The rationale behind such proposal as furnished by Instagram is that likes ascertain the social value of a person and waiting for such confirmation affects the mental health of a person.
Though there are a huge number of people who straight away reject the logic and are of the view that Instagram wants to introduce such a change to make more money. Brands pay hefty amounts of money to influencers to boost their products. Not a single bit of this amount reach Instagram. The truth is that the rising popularity of influencer marketing has made brands shift away from conventional methods of marketing towards advertising.
If Instagram deletes likes, it would become difficult for brands to gauge the direct result of their marketing initiatives and campaigns which is possible now. This may lead to certain brands investing in Instagram Ads to conveniently track the ROI for them. A big picture where Instagram favourably removes likes and receives a greater number of marketers to use their ads feature can be a gamechanger for social media marketing. This will impact influencers and would also inspire different social networks to initiate such moves.
Trend # 4 Expansion Of Social Commerce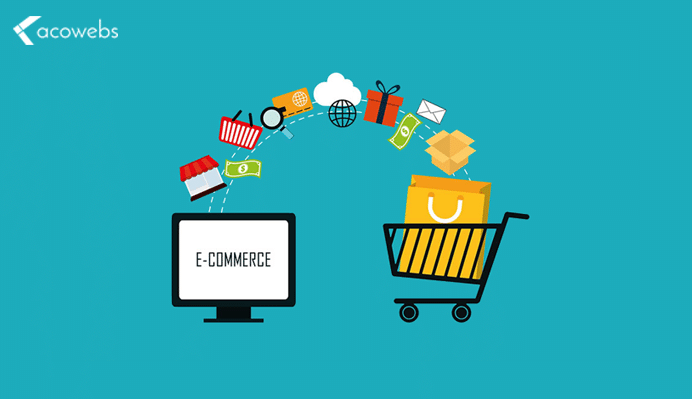 Different platforms of Social media such as Facebook, Instagram and Pinterest have been utilized by brands for a long time to conduct product selling. Social commerce has emerged as the latest retail opening for brands and such trend will continue to stay and become stronger.
Social commerce will soon turn into a mainstream retail medium at par with different channels such as websites and brick and mortar stores. This trend is likely to consolidate further with large social networks incorporating pro-selling elements such as shoppable posts.
Be it shoppable posts or Instagram Storefronts, there is a fast pace of evolution for social networks to get transformed into retail platforms. Marketers and brands will make the best use of them and integrate social commerce into their sales planning.
Trend # 5 Video Content To Rule The Social Media
Video content as an engaging content format will rule the social media platforms over different content types. Be it short duration videos like the ones on Tik Tok or Stories, YouTube content of a long type video have surfaced as the prospect of social media content.
As per Cisco study projected for 2020, 82% of every online content will become video content. This categorically hints at the importance of video content to remain in the competition in the social media segment.
Start including videos in your content planning as videos will influence social media in the coming days. You can begin by applying features such as Stories for both your social networking sites and advertisements as well. You can also include videos to your social media posts or on platforms that are typically governed by text or image content.
Trend # 6 An Upsurge In Technology Adoption
Social media will witness a surge in technology adoption such as augmented reality (AR) and virtual reality (VR). With the expansion of such platforms, users will be demanding and looking forward to improved user experiences which can be made possible through these technologies.
Facebook is making forays in this segment by introducing its social virtual reality realm, Horizon. This is a type of virtual world which lets people connect, explore and play games. This takes you to the future level of social interaction and can emerge as the approaching future of online community exchanges and social media.
Though the implementation of VR into social media is still in its infancy, it may not be the case with AR. Snapchat and Instagram are using augmented reality filters to enhance visual content exchanged on social media and have become extensively popular.
Trend # 7 Influencer Marketing To Be Ever Rising
Influencer marketing will continue to stay as social media is impacted by influencers who receive exorbitant payments for brand promotion. The inclusion of this trend for social media can be viewed from both ends. Firstly, there is a rapid increase in the number of influencers on social platforms. Secondly, the time spent by brands on influencer marketing as it cheaper compared to paid ad campaigns and offers productive results. Besides, influencers are useful in making marketers attain various marketing objectives and not simply generate leads.
Trend # 8 Increase In Social Media Usage For Consumer Service
Social media has been a traditional place where individuals can connect with various social platforms and exchange their pictures and videos. But, social media can go beyond that and taken huge strides to emerge as a retail and product exploration platform along with being a channel for extending consumer service.
Such a transition took place slowly as brands began to realize that many customers try to access them through social media. This can be due to a lower response on different channels or perhaps due to social media platforms becoming a direct method for brand access. It can be said that brands on their part also started getting more responsive towards such messages and guided those consumers to the proper channels.
Add to it a few more years and you can visualize the rising figures of customer interactions growing manyfold. It is not restricted to stray cases whereby consumers post their queries or complaints on social sites and brands answer them. Presently, it has evolved into a prominent channel for providing customer services so that brands recognize their immense potential.
Trend # 9 Personalization Will Gain Prominence
Personalization has remained a consumer trend across the world and is a recent one so far as its implementation on social media is concerned. Some people may differ on brands personalising their content on social media for various consumer sections. Though true, brands can at least customise their ads on social media to target segments they desire to.
The main area where marketers and organizations are leveraging on personalisation is their submission of social media ads. Diverse platforms of social media have offered themselves to create customisation alternatives for marketers. They allow you to display the proper ads to the right audience at the right moment.
Personalisation has become so popular that social media sites now can comprehend your favourite products and display to your ads for the same type of products promoted by different brands. Just try checking any ad on Instagram and you will find within minutes ads for same products appearing on your feed. The greater the number of your clicks on ads, the more it identifies your online choices and behaviour. What you find is that all your Instagram ads get carefully selected according to your liking and get personalised.
Trend # 10 More Local Targeting To Follow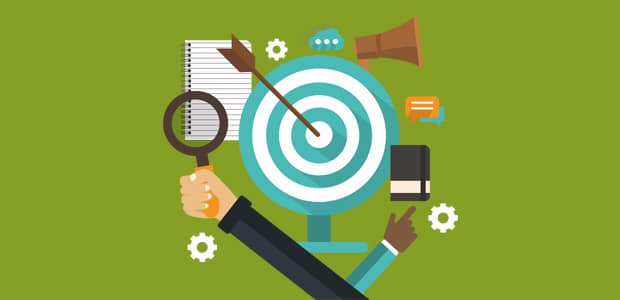 In a similar way to local SEO optimized for local brands interested in generating higher organic traffic, local targeting has become its equivalent for social networks. Many brands utilize location-based targeting to reach out and engage people belonging to a particular geographic location.
A common method used by brands to draw in a local audience is through geo-tagging of their stories and posts. If you insert a location to your content on social media, it automatically brings in a local audience.
Social networks such as Instagram offers the choice to look for posts from particular locations or adjoining places. If you include locations to your content, it gets displayed in the search results, assisting local people to discover your brand as well as the content.
Geo-targeting is useful for promoted posts or tweets as they reach out to the proper audiences. The "boost post" feature of Facebook lets you choose the locations you prefer to target. Facebook displays your posts to audiences in those given locations.
Brands can apply geo-targeting to drive a higher number of people to take part in their events and regional conferences. Likewise, they can also make use of location filters in their ads on social media to advertise specifically to a local audience.
Social Media Trends For Strong Marketing Strategy
Final Words
Stay ahead in the social media race by leveraging the above-mentioned trends for your benefit. These trends are likely to dominate the social media scene in 2020 and master your social media efforts by keeping yourself informed about the current developments in the social media landscape and garner your strategy to make your brand stand apart from the crowd.