Do you want to give your BuddyPress members ability to create polls inside your social networking website? Allowing your site members to create polls in their community can improve your site's reach and user engagement to multiple times. Members can easily create polls inside activities and vote on them as well.
In today's article, we will tell you how you can add polls feature on your BuddyPress powered community website.
Importance Of Polls In A Community Website
Polls can be considered as extremely productive tools of social media marketing and user engagement strategies. Popular Social networking websites like Facebook, Twitter and Instagram allow users to post and vote on polls which engage users on a large level.
Here are a few amazing benefits of adding polls feature on your BuddyPress website:
1. Increased User Engagement
The most important benefit of allowing your members to add polls for activities is increased engagement. Integrating polls into social media channels is one of the most direct ways to know what other members or your customers think about your polls.
2. Higher Interaction
Polls are a highly interactive and fun way to engage more users on your community. Allowing members to post their views on your polls will definitely result in higher interactions throughout the community.
3. Strengthening Your Brand
If you have a community of your brand, then polls can be really useful for you. Polls encourage two-way communication between your customers and your brand. With the help of polls, you as a brand come to know a lot about your brand which in turn strengthens your brand.
Integrating Polls Feature To BuddyPress Website
Now, let's move forward with integrating polls feature to BuddyPress website. First up, you will be required to install BuddyPress Polls plugin which allows you to create polls inside BuddyPress activities and let your users respond to those polls.
To install this plugin, you can see this step by step guide on How to install BuddyPress Polls.
Once the plugin is installed, you can configure its settings by visiting Dashboard> WB Plugins> BuddyPress Polls. Here you will find a few General settings such as: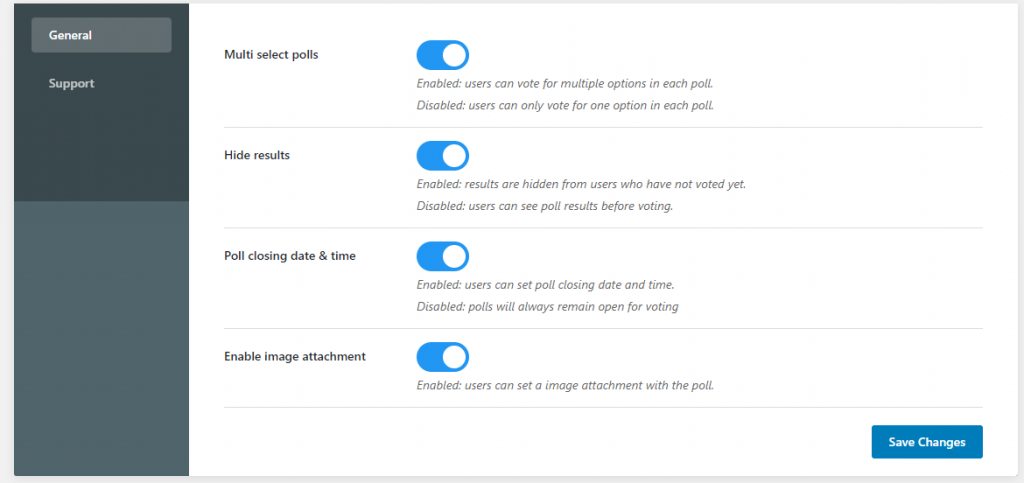 Multi-Select Polls: Allow users to cast more than one vote in each poll.
Hide Results: If Hide Results option is enabled, results will be hidden from the users who have not voted yet. If disabled, the voting result will be visible to users who have not voted yet.
Poll Closing Date & Time: Allows users to set poll closing date and time.
Once, configured, you can save the settings and allow your users to create polls from the frontend.
Enable Image Attachment:
This setting if enabled can also allow users to set an image attachment with a poll.
Create Your First Poll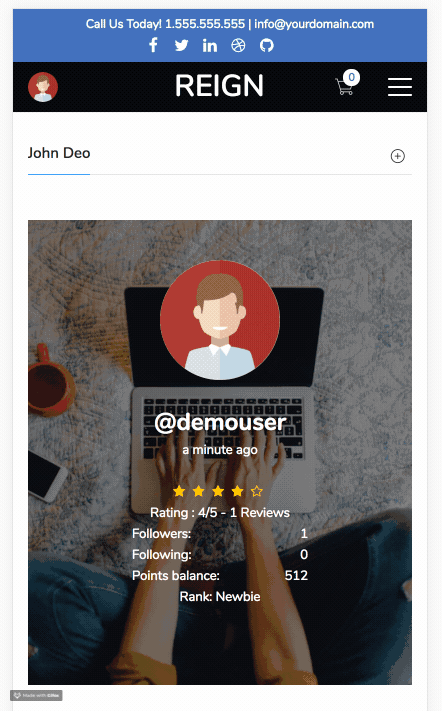 To create your first poll, visit the Activity Page in the front end. Here you will find a poll tab to create polls. You can simply add your options and post your poll.
This plugin also offers a BuddyPress widget to let you display single and multiple poll results. Moreover, logged out users can see the polls but can't vote on them or see the results until they are logged in.
We hope you found this article informative. Let us know your suggestions in the comments section below.
Interesting Read: How To Add Social Share Button In BuddyPress?