BuddyPress and MemberPress are two very popular plugins available to us. These plugins are mostly similar in terms of features and functions. Both of them have certain pros and cons. So, here in our article, we are going to compare between BuddyPress and MemberPress plugins so that it becomes easier for you to decide which one of them is more suitable for your WordPress website.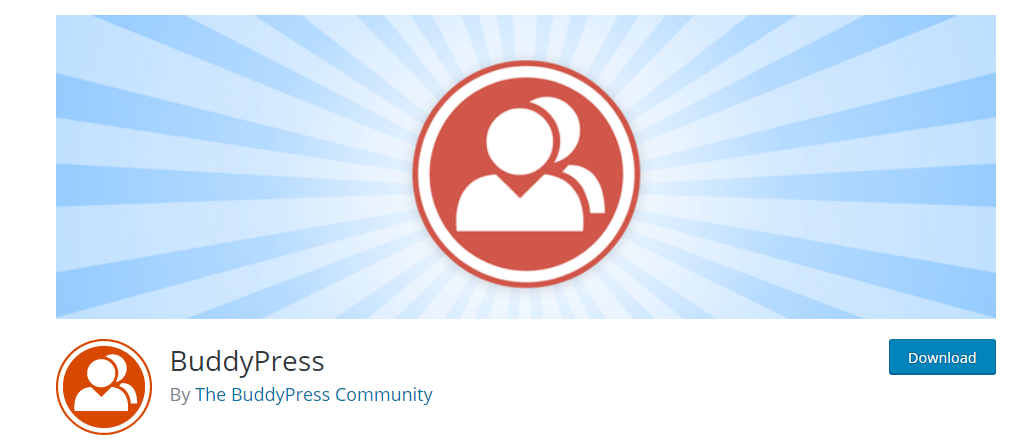 BuddyPress is a free WordPress plugin that allows you to design a social networking website. The plugin provides you with out-of-the-box solutions using which you will be able to create a fully functional website. BuddyPress is basically an open-source software. It is a complete content management system and runs on all popular WordPress theme. The plugin is also extensible with other popular plugins.
Features of BuddyPress
Here we have discussed some of the most important social media features of BuddyPress:
1. The users will be able to create and update their profiles. They can also add a profile photo.o The administrators will be able to set up parameters for the user profiles.
2. The users can send friend requests to other users. They also have the full liberty to accept or deny a friend request. The administrator can decide what ability the friends will have with regards to each other.
3. The users can send private messages to one another. It completely depends on the users w whether they would like to receive a notification when someone sends them a message.
4. The users will be able to be a part of a group. They can also create a group of their own. The groups have a wide range of functions. The administrator will decide which user can join a group.
5. Users can also follow activity streams. This will give them an idea of the recent activities that are going on in social media account.
6. The users will be able to create different types of blogs for themselves. WordPress is one of the most popular blogging platforms available to us and BuddyPress allows you to exploit the functionalities of WordPress to the fullest.
7. The users will also be able to participate in discussion forums. This is because BuddyPress is integrated with the bbPress plugin which lets you create an advanced discussion forum where people can exchange their ideas on a common topic.
MemberPress Overview
MemberPress is an all-in-one plugin for creating an excellent WordPress membership website. It allows you to accept credit card and also control who is going to see the content of your website. You will also be able to sell digital download from your website without undergoing any kind of problems. The plugin is also extremely easy to use and it integrates easily with your WordPress website. The website owner will be able to charges the users for gaining access to the specific content of your website. MemberPress will also allow you to create and manage all membership subscriptions seamlessly.
Best Social Media Marketing Tools That No One Told You About
Functions of MemberPress
Here we are with some of the most useful features of the MemberPress plugin:
1. The plugin is extremely easy to set up. Even a beginner will be in a will be able to use this plugin easily. All you have to do it install the plugin and enter your payment gateway details and you are all set to go.
2. You can set powerful access rules for your WordPress website. Your members will have to pay a certain charge in order to access certain pages, custom post types, categories of your website.
3. A premium community forum can be created. The forums are password protected and only the users who have the password will be allowed to gain entry to the forum/
4. The plugin integrates seamlessly with the bbPress plugin. It also integrates with other popular WordPress forum plugins.
5. You will be able to create coupons for your website. This makes it easier for you to carry out promotions. You will be able to generate an unlimited number of the coupon codes. The coupons can be customised easily.
6. MemberPress provides a high level of security to your WordPress website so that all transactions can be carried out in an extremely secured way. All the financial and personal details of the customers are kept protected.
7. The plugin works well with all popular WordPress themes. This provides you with the opportunity to design a website of your choice.
8. MemberPress also allows you to sell affiliate products on your web site. It is compatible with another very popular plugin called the Affiliate Royale.
9. It integrates seamlessly with a number of useful payment gateway. This provides your users with a number of useful payment options.
10, MemberPress is extensible with a number of useful plugins. This allows you to enhance the functionality of your website. It also comes with an excellent subscription management system.
Which plugin is better?
Both BuddyPress and MemberPress can be used to develop a community membership website. However, sometimes you may find it difficult to choose between BuddyPress and MemberPress. So, we have compared the plugins based on certain factors. This will help you in understanding which plugin is suitable for your website.
BuddyPress comes at a very cheap price. It is more affordable as compared to MemberPress.
MemberPress plugin, however, offers more flexibility to the users as compared to the BuddyPress plugin. It provides a lot of customization options to the users.
MemberPress is more beginner-friendly as compared to BuddyPress. So, if you are a beginner, then it is better to opt for MemberPress.
If you are looking for functionality, then BuddyPress is the plugin for you. It provides you with a huge range of functions and features.
We hope our article has helped you to understand the features and functions of both BuddyPress and MemberPress. So, pick the plugin which matches your requirements perfectly and design your website in the best possible way.