An intranet website can be extremely useful for any business and it has the ability to transform the business for the better. It allows the employees of an organization to communicate with each other within a network. An intranet website can act as an excellent collaborative tool and can be used for clarity, communication and interaction.
Here we have listed a few reasons regarding why you should have an intranet website for your business:
#1 Improve internal communication:
An intranet website will allow you to continuously communicate with the internal members of your organization regarding product launches, staff news, company announcements and many more. This makes the entire communication process a lot easier as well as secure. You will easily be able to access all the messages from the newsfeed itself.
Also Read: REAL ESTATE WORDPRESS THEMES
#2 Work approvals:
Every employee needs to get their work approved from the higher authority. Be it bank details or payroll, everything needs some kind of approval or the other. The approval process is extremely slow and difficult. You will be able to speed up this process by using an intranet website. Everything can be done automatically. You may include online approval forms to your intranet website. All your users have to do is fill in the necessary details and the forms will all automatically be sent for approval to the required authority.
#3 Increase employee engagement:
Various research activities have stated that employees are a lot happier when there is some kind of employee engagement and an intranet website is an excellent way of improving employee engagement. Using the intranet, you will be able to improve communication between the members. This allows your employees to remain happy and they will also be able to communicate with other members and establish a good bond with them.
Also Read: Secure Your Website With WordPress Salt Keys
#4 Increase interactivity: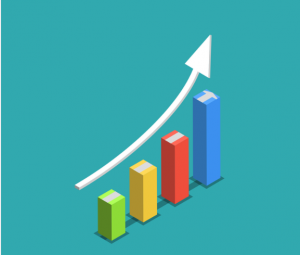 You will be able to conduct different types of surveys and quizzes on various issues. This will allow you to understand what your employees exactly think about your company. You can use these services and quizzes as feedback for a new program or a project. You may also want your employees to give their opinion regarding the logo of your company. Every staff can participate in the surveys. This will make your employees feel more attached to your organisation and will also keep them engaged all the time.
#5 Make the higher authorities more accessible:
As we already know, an intranet can be a very good way of reaching your employees. This will also make the senior leadership more accessible. You will be able to discuss issues with them in an easier way. This will also build a very strong relationship between all the associates of an organisation. Also, an intranet website will make sure that all your employees are aware of all the happenings of the company and their work is also more efficient.
#6 Proper knowledge management:
Most companies store vast amounts of data on cloud platforms or on individual computers. However, an employee intranet will provide you with a central location where all the company-related information can be stored in a secure way. You will also be able to access the data easily. This will also prevent all kinds of data redundancy and the entire task of managing knowledge will become a lot more simple and effective.
#7 Easy knowledge transfer:
Everyday a lot of people retire from an organisation. So, a lot of knowledge moves out of the door of your company on a regular basis. An intranet website is one such tool which will allow you to transfer the knowledge within the other members of the company. Different people can learn in different ways and the intranet website will provide you with a lot of tools to satisfy your needs. You will be able to take the help of webinars, quizzes, checklists and frequently asked questions for the knowledge transfer process.
#8 Easy file sharing:
An employee intranet makes file sharing and management of documents extremely easy. You will easily be able to transfer documents from the central repository. The employees will not have any problem with navigating through the pages of your website. They could look for different types of documents including marketing material, product information, checklist and many more. Information sharing has become a lot easier because of employee intranet.
#9 Collaborative tool:
Intranet serves as an excellent collaboration tool. The members of your organisation will be able to collaborate with each other and share their knowledge. You will be able to use the intranet as a cloud-based platform and increase the efficiency of all the members of your organisation. You can also include Office 365 in your intranet.
#10 Advanced search functionality:
You will be able to include an advanced search functionality to your intranet. This will make it easier for you to look for information. You need not have to go from one department to another just in search of information. This is because everything is centralised and you will be able to get access to all your information from one platform itself.
#11 Online training and development:
All the employees of your organisation are required to undergo different types of training and development programs from time to time to update their skills. Using an intranet website, you will be able to create an e-Learning platform where you will be able to conduct training quickly and easily. This can be a cost-effective solution for conducting all your training. It is also a flexible way of carrying out work-related training. You will be able to include webinars, quizzes and surveys in your learning platform.
#12 Proper connection between the employees:
An intranet website can be used to create collaborative workspaces where your employees will be able to connect with other employees of the organisation. They will be able to give their insights on variable issues and build a proper social relationship with one another. It will create a strong bond between the associates and their work will also become easier.
Intranet websites are not used for a particular purpose. It has loads of utilities in running a business successfully. So, design an intranet website for your organization and run your business in a highly effective way.
Interesting Reads: