Do you want to add some mutual friends for all your members in your BuddyPress community website? When any person registers to a community website, he does not have any friends but with the option of mutual or common friends that they can send a friend request to and be friends with as soon as they register.
In this article, we will tell you how you can add common friends in a BuddyPress community website.
Role Of Common Friends In A Social Network
Imaging registering in a social networking website and having no one to talk to. Won't you feel disheartened? On the other hand, if you see a few smiling faces as your mutual friends, you are probably going to feel more protective and happy in a community. This is because you find people with whom you can share your thoughts and interests. You can also engage yourself in various activities and build your network in a much better way.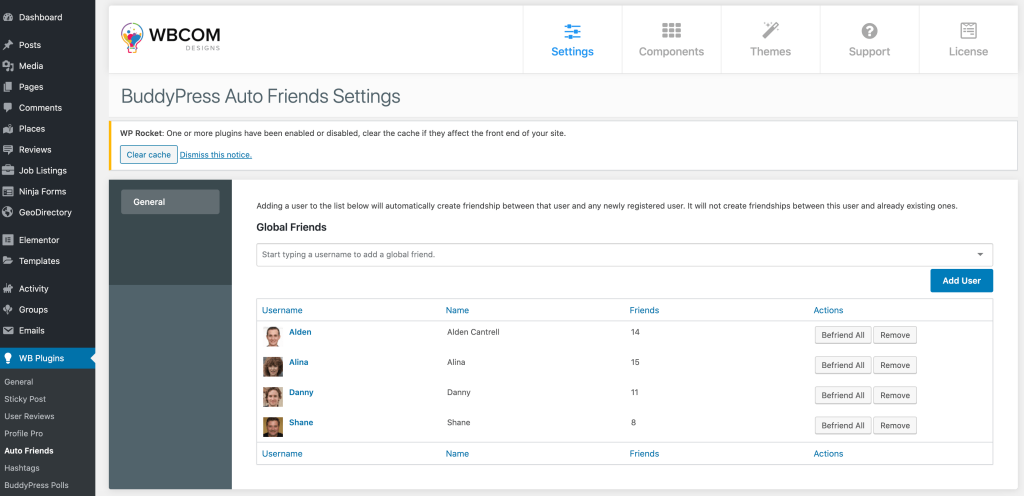 Furthermore, as an admin of a community, you can improve your engagement rate by adding a few common friends for other members. This way you can increase interactions by allowing newly registered to interact with other community members. Thus, if you to build your network, you can help your newly registered members by adding a few common friends for them so that they feel happy after joining your social network.
Thus, if you are starting a community with BuddyPress, adding some common friends to the friend list of your members can be a perfect option for your site and members.
How To Add A Professional Resume To Your BuddyPress Website?
Adding Common Friends Global Friends BuddyPress and BuddyBoss Plateform
To include this feature in a BuddyPress website, you will be required to install BuddyPress Auto Friends plugin. This plugin is a dedicated BuddyPress addon that adds common friends for all your site members.
It allows the site admin to select global friends for all his members. To install this plugin, see this guide on How to install BP Auto Friends plugin.
Once the plugin has been installed, we will configure its backend setting by navigating to Dashboard >> WB Plugins >> Auto Friends >> General.
General Settings allows admin to add a list of global friends whom he wants to automatically add for any newly registered user.
He can add multiple members as global friends. All selected global friends will be added as friends for all new signups.
Users will also receive auto friend notifications as soon as they register as a member.
We hope you found this article informative. If you have any suggestions for us, let us know in the comment section below.
Interesting Read: How To Filter Out Bad Words From BuddyPress Website?
How To Make A Post Sticky In BuddyPress?
How To Add Quotes To BuddyPress Website?