When it comes to fostering communication among the community members, a membership website is crucial. By creating such a social network, you are giving them a platform where they can interact with like-minded people. But that's not it!
Do you know what's the best way to promote your products or services among your target customers? How do you know whether your product will match their needs? This question seems quite complicated. But actually, it is not.
Understanding who are your target customers, what they are looking for, finding out their key concerns, etc. helps you learn how well you can create your brand promotional strategy. And, a social network website helps you do this job easily.
Why Should You Have Your Community Website
Let's explore the 3 strong reasons why a community or social network website is needed for a business.
1. Develop Strong Relationships
A social network website is all about relationships. You can provide them with meaningful information that ultimately rewards you in the long term. It offers a win-win situation to both the customers and you. Your customers will get value continuously and you will get a loyal following of people who are interested in your products or services.
2. Maintain Credibility & Trust
By running a social network platform, you are allowing people to get connected with your brand. You deliver the right and valuable information on your social network. And, it helps maintain credibility, trust, and a strong brand positioning in their mind.
3. Increase Brand Loyalty
Using your social networking website, you can observe your members, know about them, direct communication, learn their needs and desires, and develop a strong relationship with them. And, all this can help you strengthen a base for loyal customers.
Also Read: LifterLMS and BuddyPress Integration Review
What Will You Need For Your Social Network Website
WordPress is the most popular platform to self-host our social network site. All you have to do is install WordPress basic set up on a VPS server and look for these two things.
WordPress theme with inbuilt support for WordPress social network plugins.
Select the WordPress social network plugin and addons based on requirements.
Let's discuss both of them in detail:
1. Powerful Social Network Theme
When it comes to creating a website on WordPress, themes play a major role. You can't just create a website without great UI and UX design. Instead, you have to make sure it looks great and is perfect in all design aspects. And, WordPress themes help you do this.
Talking about your social network website, you'll require a WordPress social network theme that offers superb styling and beautiful website design. It must be capable to interact with your community members with your site and allowing them to easily post and share their views and opinions. One such Free BuddyPress Theme BuddyX.
Also Read: How To Filter Out Bad Words From BuddyPress Website?
BuddyX Social Community Theme
BuddyX, designed by Wbcom Designs, is a beautiful WordPress social network theme for all types of community, intranet, and extranet websites. It is built with a lightweight framework that increases your website speed and boosts your performance. The theme is Gutenberg-ready and compatible with the latest version of WordPress. One-click demo import makes it easy for users to launch their website quickly and update the content accordingly.
Let's get into detail about its noteworthy features:
Features Highlights
Site Layout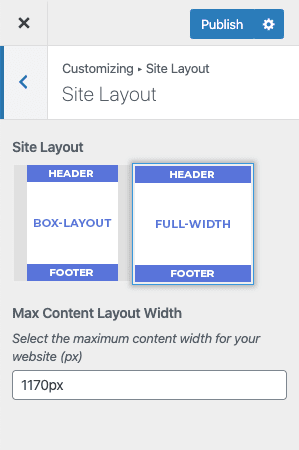 You can decide how you would like to make your site appear in front of your audience. The theme comes with engaging layouts. You can either set a box-style layout or a full-width layout. Even you can also set the maximum content width for your website.
Site Loader
The theme comes with the option to enable or disable the site loader. It will allow you to show the loader before loading the content to fix CLS issues.
Attractive Typography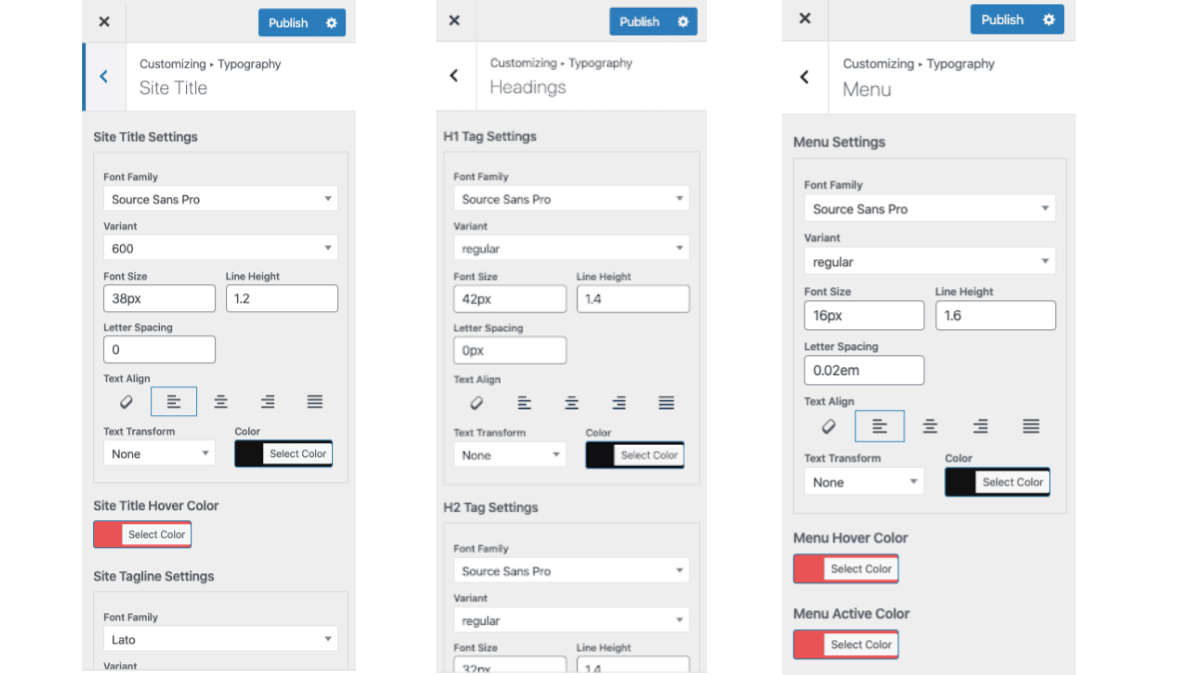 You'll get many typography options for your site title. Headings, menu, and body. Set the font family, font size, letter spacing, line height, text alignment, site title hover color, variant, menu hover color, menu active color, and many more quickly. Try out these settings on your community website.
Also Read: Bootstrap 4 BuddyPress Themes
Customize Your Site Header
The website header creates the first impression upon your site visitors. Therefore, it should be such that looks beautiful and engage them with your site. You can use a sticky header, amazing header styling options, set the menu effect for the header, and header background color. Moreover, you can also enable site search and site cart option on the header of your community website.
Beautiful Theme Skins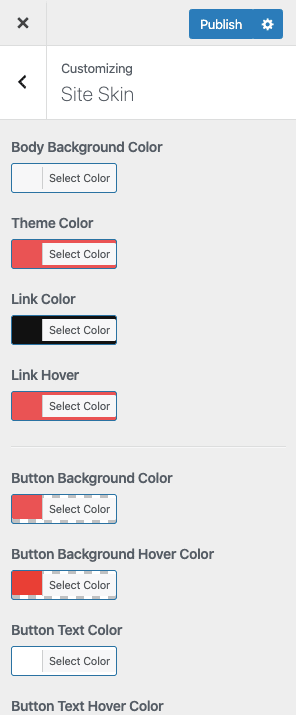 Want to try out another theme skin for your site? You can easily do this with beautiful theme skin options.
Site Blog Layout
When it comes to driving quality traffic to your website, blogging is essential. You'll get many blog layout options for blogs with BuddyX WordPress social network themes.
List Layout
Grid Layout
Masonry Layout
Want more? Extend your BuddyX community website with its premium version. You will get access to more amazing options for blog layouts such as Blog Layout Style and Post Per Row.
Enhance The Sidebar Of Your WordPress Community
It's up to you how you would like to display the sidebar on your website. You can choose from many sidebar layout options such as:
No Sidebar
Left Sidebar
Right Sidebar
Both Sidebar
Not just this, you'll also set the sidebar layout for your BuddyPress, WooCommerce, bbPress, and learnDash specific pages. And, you can also make your sidebar sticky.
Site Footer
Your website footer is as important as the header of your website. Make sure it looks perfect and offers quick and easy access to all relevant pages of your site. BuddyX theme comes with powerful customizing options for your website footer and copyright section. Such options include background customization, title color, content color, link color, link hover, add copyright content.
Style Up Your BuddyPress Pages
You can style up your BuddyPress pages using the following features:
Activity Load More.
Members Multiple Directory Layout.
Members Default Cover Background.
Groups Multiple Directory View.
Group Default Cover Background.
Member Multiple Header Layout.
Member Primary Navigation Layout.
Group Multiple Header Layout.
Group Primary Navigation Style.
All these features are limited to the free version of the BuddyX theme. You can get access to the full features list by extending your site with the pro version of the BuddyX theme.
Powerful Integrations
Not just BuddyPress, you can integrate many powerful WordPress plugins to add more functionality to your community website. BuddyX WordPress community theme is fully compatible with BuddyPress, WooCommerce, LearnDash, bbPress, WC Vendors, and BuddyBoss Platform.
Again, please pay attention to the fact that all these integrations are limited to the free version of the BuddyX theme. You can get extend your site features by upgrading your plan with the pro version of the BuddyX theme.
Also Read: Top 2 Ning Alternatives For Creating A Social Network
2. Powerful Social Network Plugin
The BuddyX theme is required to add styling to your WordPress community website. But, to add the social networking functionality to your site, you'll need a WordPress plugin as well. One such social network plugin is BuddyPress that allows adding social network features on WordPress. It is a free and open-source WordPress plugin and the BuddyX theme offers in-built support for it.
Conclusion
That's all for today! This is how you can add social network features in WordPress and have your own Facebook-like social network website with all the required features.
Ready to get started with your website? Try the BuddyX theme and launch your social network website quickly.
Interesting Read:
How To Use Forums In eLearning
Create a website like LinkedIn on WordPress